We use short pulse radio frequency (SRF) to redensify the layers of your skin and improve your overall dermal health by restoring and reconnecting the essential components of healthy, youthful skin— volumetric collagen and elastin.
Scarlet SRF lifts and tightens skin, softens fine lines and wrinkles, shrinks pores, repairs sun damage, and reduces the appearance of scars.
As we age, we begin to lose collagen and elastin in our skin. This causes the layers of our skin to separate and become lax, bringing about the appearance sagging and wrinkles.
Our treatment works to restore the components of healthy, youthful skin.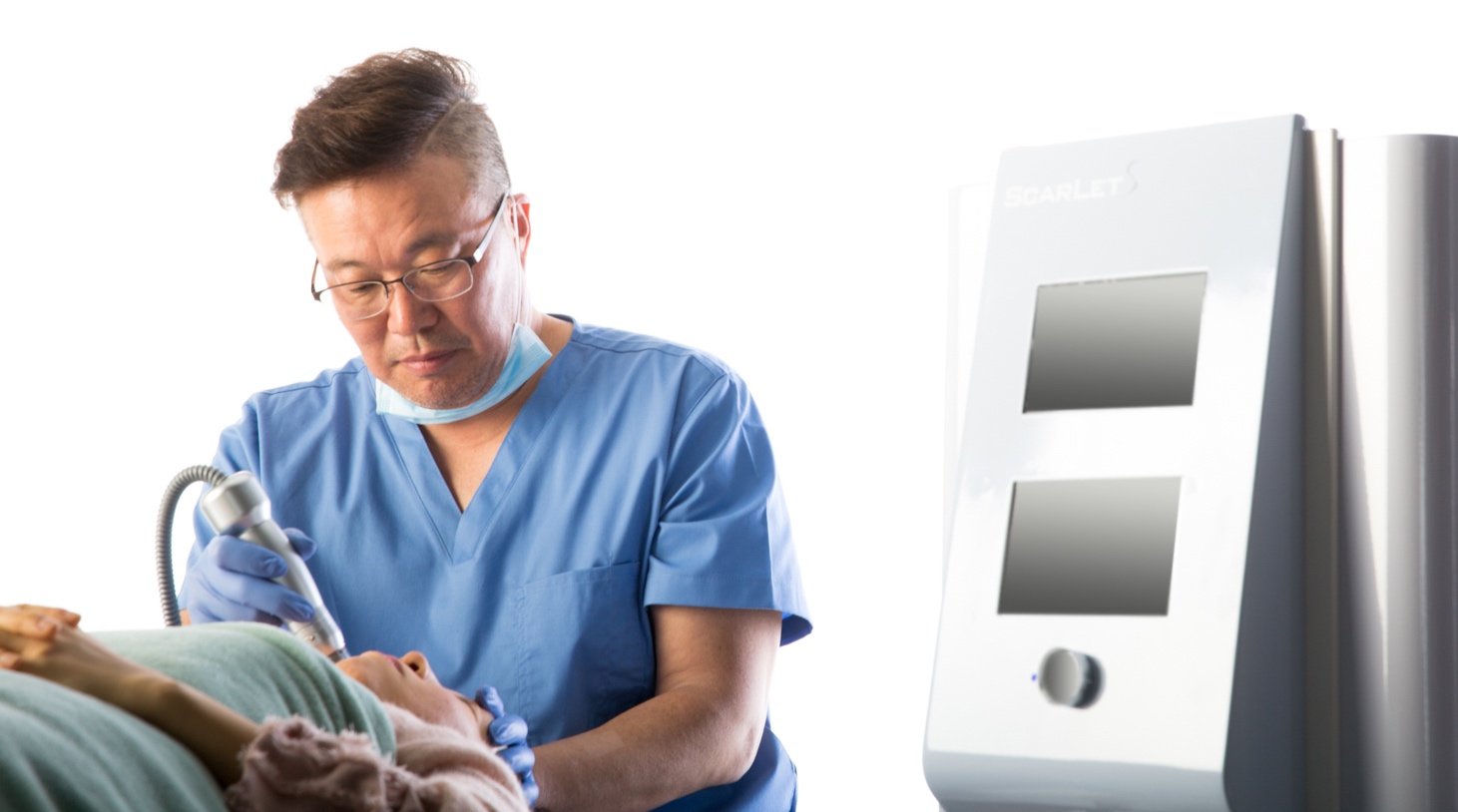 THE SOLUTION TO AGING SKIN
The patented Scarlet SRF micro-needling device was invented by world-renowned physician, Dr. Jongju Na, after years of research and clinical studies. You can learn more about his research by reading his published study.
Our technology stimulates the regeneration of collagen and elastin and restores your dermal health. Unlike other micro-needling devices, Scarlet uses the optimal temperature and duration of time that won't harm your skin. The energy is released deep into the skin in a teardrop shape, enhancing the restorative process and reconnecting the layers.
OPTIMUM RESULTS & MAXIMUM COMFORT
"THE TREATMENT IS INCREDIBLE. IT REJUVENATES THE FACE BY NON-SURGICAL TREATMENT. THE TREATMENT EFFECT SHOWS IMMEDIATELY WITH LITTLE TO NO PAIN OR DOWNTIME."

-DR. DVORA ANCONA
"My skin immediately felt tighter. There was a noticeable lift around my eyelids."

-Whitney, Patient, Age 35
FIND OUT IF THE SCARLET TREATMENT IS AVAILABLE IN YOUR NEIGHBORHOOD